The Family of CUVs and SUVs
Regardless of the Ford CUV or SUV model, they're capable, convenient and versatile. They provide the power you need to tow a trailer, accelerate past a slow-moving vehicle in front of you or merge onto a highway. Plus, they offer versatile seating-select models can comfortably accommodate up to eight passengers. When you need to transport cargo, you can simply fold down the rear seats for space on demand. And now, there's an all-electric addition to the family.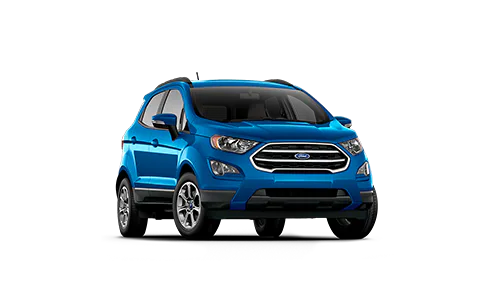 EcoSport
Starting MSRP
$22,040
Engine Power
166 hp @ 6,500 rpm
Fuel Capacity
13.8 gal. 
Transmission
6-speed shiftable automatic

Cargo Space
20.9 cu. ft.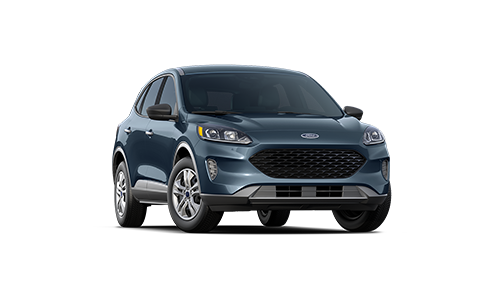 Escape
Starting MSRP
$26,760
Engine Power
181 hp @ 6,000 rpm
Fuel Capacity
14.8 gal.
Transmission
8-speed shiftable automatic

Cargo Space
37.5 cu. ft.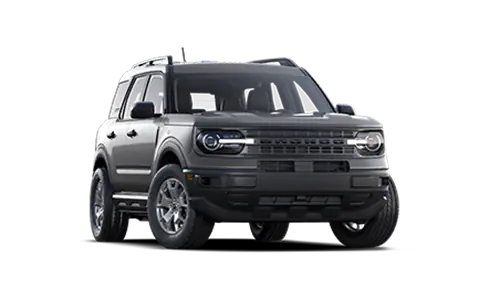 Bronco Sport
Starting MSRP
$28,815
Engine Power
181 hp @ 6,000 rpm
Fuel Capacity
16.0 gal. 
Transmission
8-speed automatic

Cargo Space
32.5 cu. ft.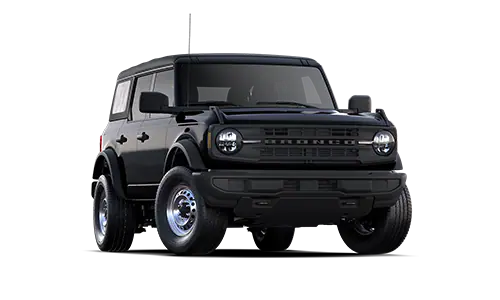 Bronco
Starting MSRP
$31,300
Engine Power
300 hp @ 5,700 rpm
Fuel Capacity
16.9 gal. 
Transmission
7-speed manual

Cargo Space
22.4 cu. ft.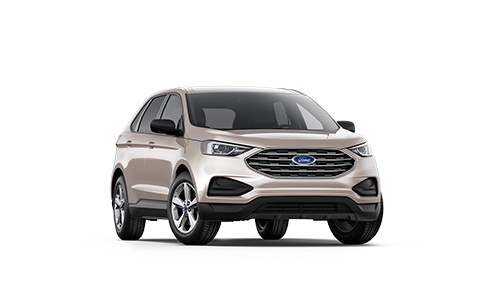 Edge
Starting MSRP
$42,745
Engine Power
250 hp @ 5,500 rpm
Fuel Capacity
18.5 gal.
Transmission
8-speed shiftable automatic

Cargo Space
39.2 cu. ft.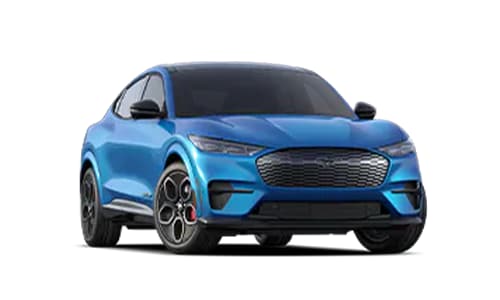 Mustang Mach-E
Starting MSRP
$43,895
Battery Capacity
88 kWh
Fuel Economy (City/Hwy/Combined MPGe)
105/93/100 MPGe 
Transmission
1-speed direct drive

Cargo Space
34.4 cu. ft.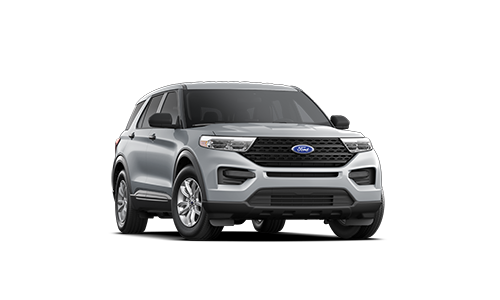 Explorer
Starting MSRP
$47,245
Engine Power
400 hp @ 5,500 rpm
Fuel Capacity
20.2 gal.
Transmission
10-speed shiftable automatic

Cargo Space
18.2 cu. ft.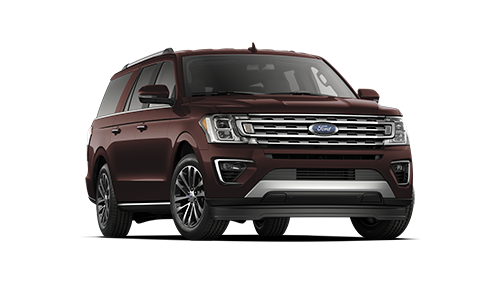 Expedition
Starting MSRP
$56,484
Engine Power
380 hp @ 5,000 rpm
Fuel Capacity
23.2 gal.
Transmission
10-speed shiftable automatic

Cargo Space
19.3 cu. ft.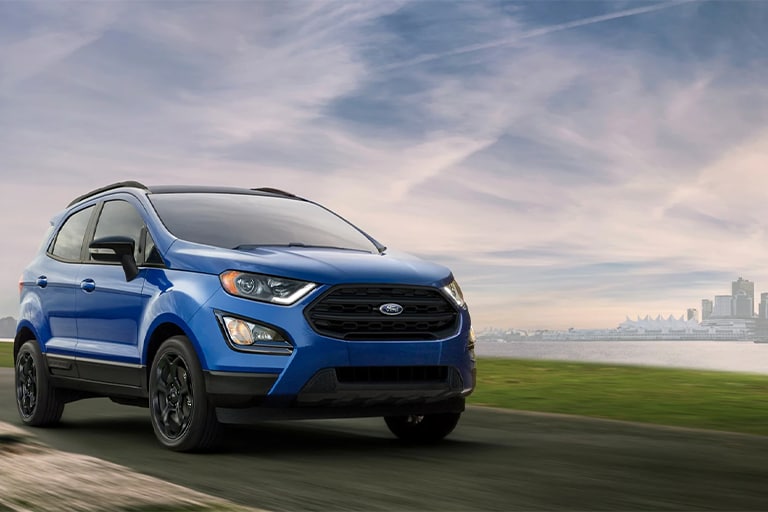 2022 EcoSport
---
Get ready to enjoy an SUV that combines everyday capability with fun-to-drive performance. The 2022 EcoSport® comes equipped with standard Intelligent 4WD for sure-footed maneuverability on a variety of road surfaces, while the standard 2.0L engine delivers a spirited driving experience. A unique swing out tailgate offers fresh, fun design to its already up-for-anything style.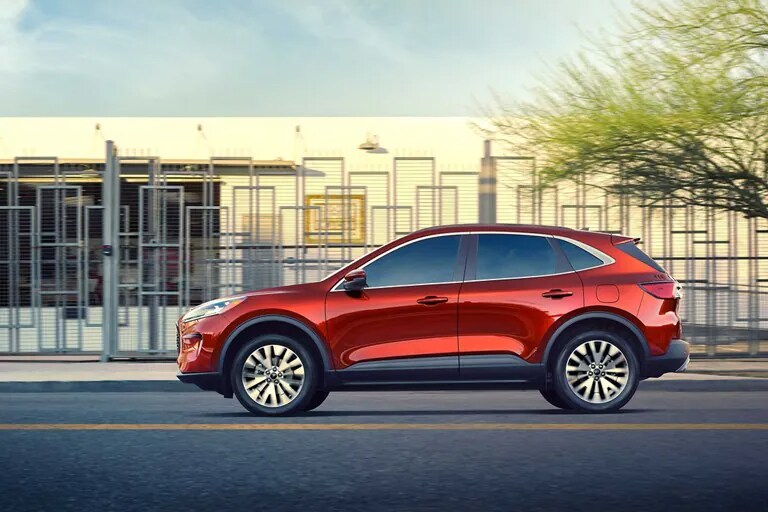 2022 Escape
---
As shown 2022 Escape Titanium Hybrid FWD; MPG 44 City/37 Hwy/40. Actual mileage will vary. The Escape SUV was designed, engineered, and built for a life in motion. From the spacious interior, to the sleek, head-turning lines of the interior, the 2022 Ford Escape SUV was built for fun on the road and a lifestyle on the go.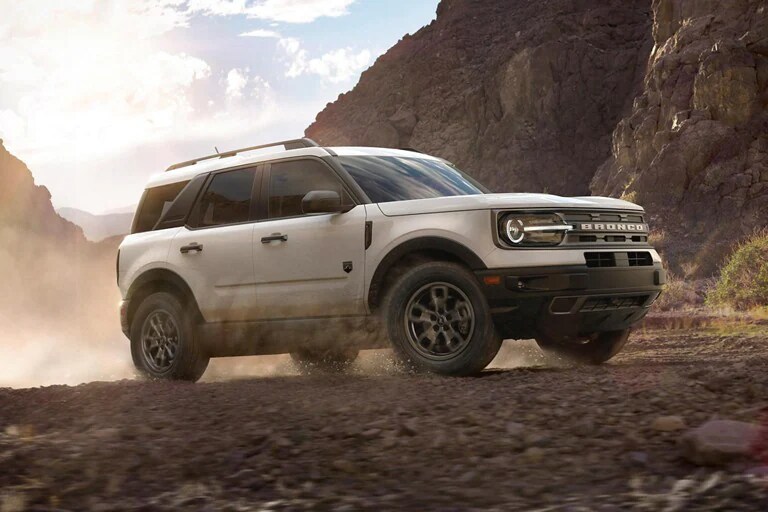 2022 Bronco Sport
---
The Bronco™ Sport is another proud edition to the legacy. It is your ultimate wilderness guide with four unique models engineered to match the way you experience the outdoors. Each model comes standard with 4x4, a safari-style roof adventure-ready G.O.A.T Modes™ (Goes Over Any Type of Terrain) and an array of other capability enhancing features.
Computer-generated image shown with available Ford accessories.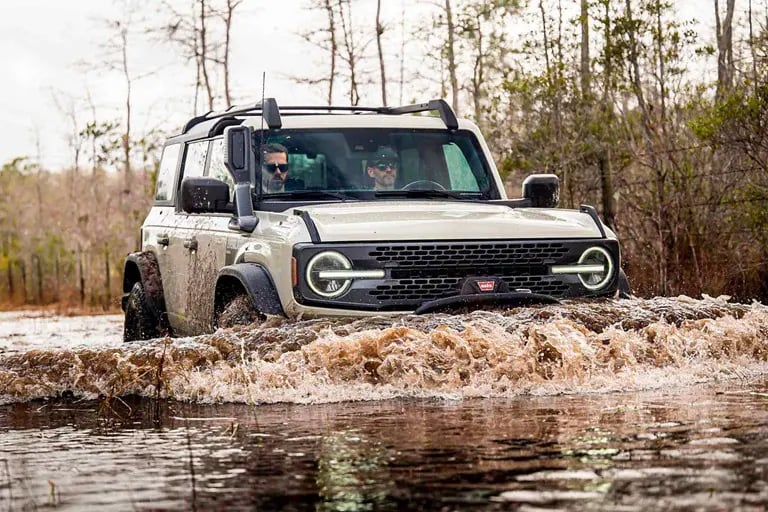 2022 Bronco
---
There are two special-edition Ford Bronco models being added to the stable, Bronco Raptor™ for high-speed off-roading and Bronco Everglades™ which features a number of factory-installed accessories to help you confidently explore far off the beaten path.
Available summer 2022.
Always determine the water depth before attempting a crossing and proceed slowly. Refer to your Owner's Manual for detailed information regarding driving through water.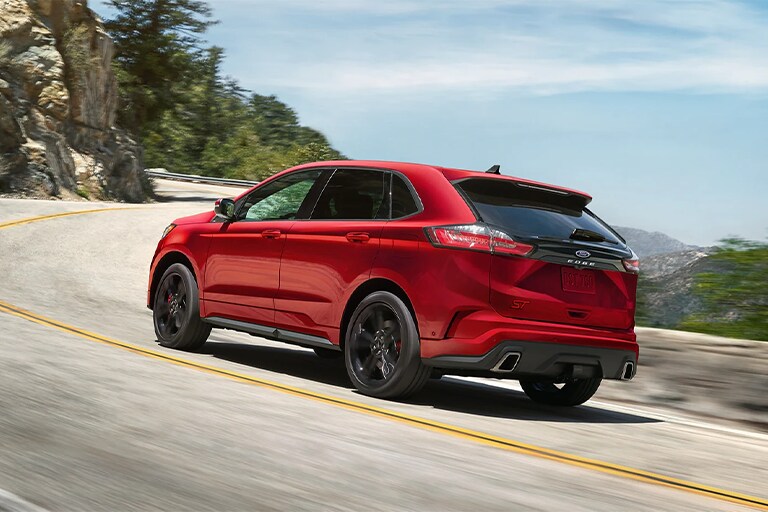 2022 Edge
---
Bold, beautiful, better than ever. The 2022 Ford Edge SUV combines daring design with impressive performance, so you never have to sacrifice substance for style. Plus, every Edge model now gives you standard all-wheel drive, so you can feel as confident on the road as you do in life.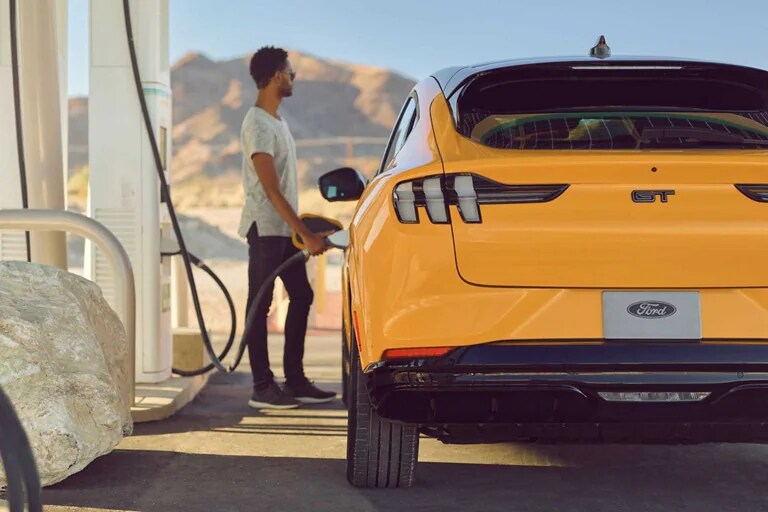 2022 Mustang Mach-E
---
Experience sleek design, seamless technology and impressive range. The all-electric Mustang Mach-E was made for long drives, good vibes and torque-drenched exhilaration.
Due to high demand, the current model year is no longer available for retail order. Limited inventory may be available at selected dealers. Contact your dealer for more information.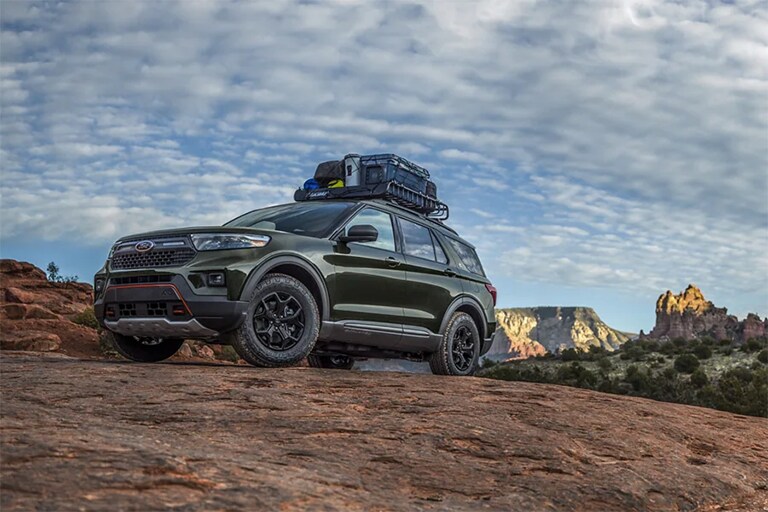 2022 Explorer
---
The 2022 Ford Explorer is primed for modern-day exploration. Its adjustable interior offers space and comfort for the whole family. And it helps you make the most of every experience with connected technology and an athletic build that's ready for whatever lies ahead.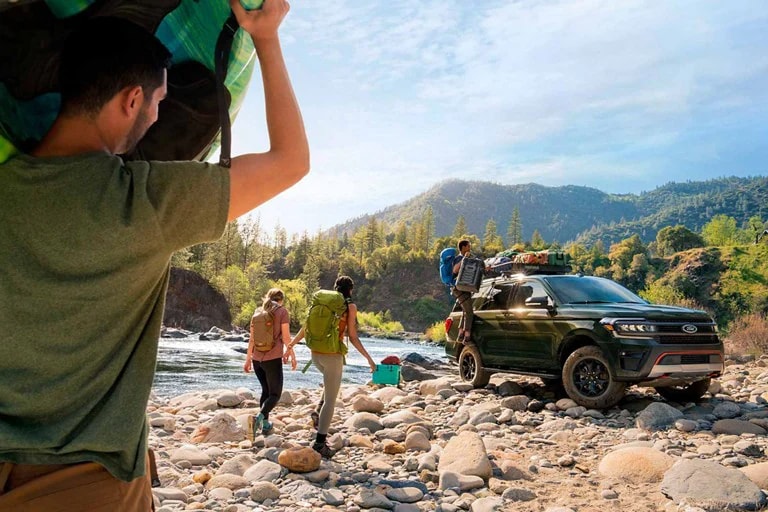 2022 Expedition
---
Elevate your next family adventure with immersive surround sound, the available 15.5-inch touchscreen, impressive cargo space and upgraded SYNC® Technology. Multicontour Massaging seats are standard on the Platinum inviting you to unwind no matter what road lies ahead. The all-new Stealth Performance Edition Package and Timberline series come equipped with more off-roading capability and features to take you off the beaten path.
Available Ford Accessories shown.
Always consult the Owner's Manual before off-road driving, know your terrain and trail difficulty and use appropriate safety gear.